A la carte or according to new set menus, our cuisine is firmly anchored in our Mediterranean region.
At La Table d'Elise, all our foods are homecooked and sourced strictly according to season.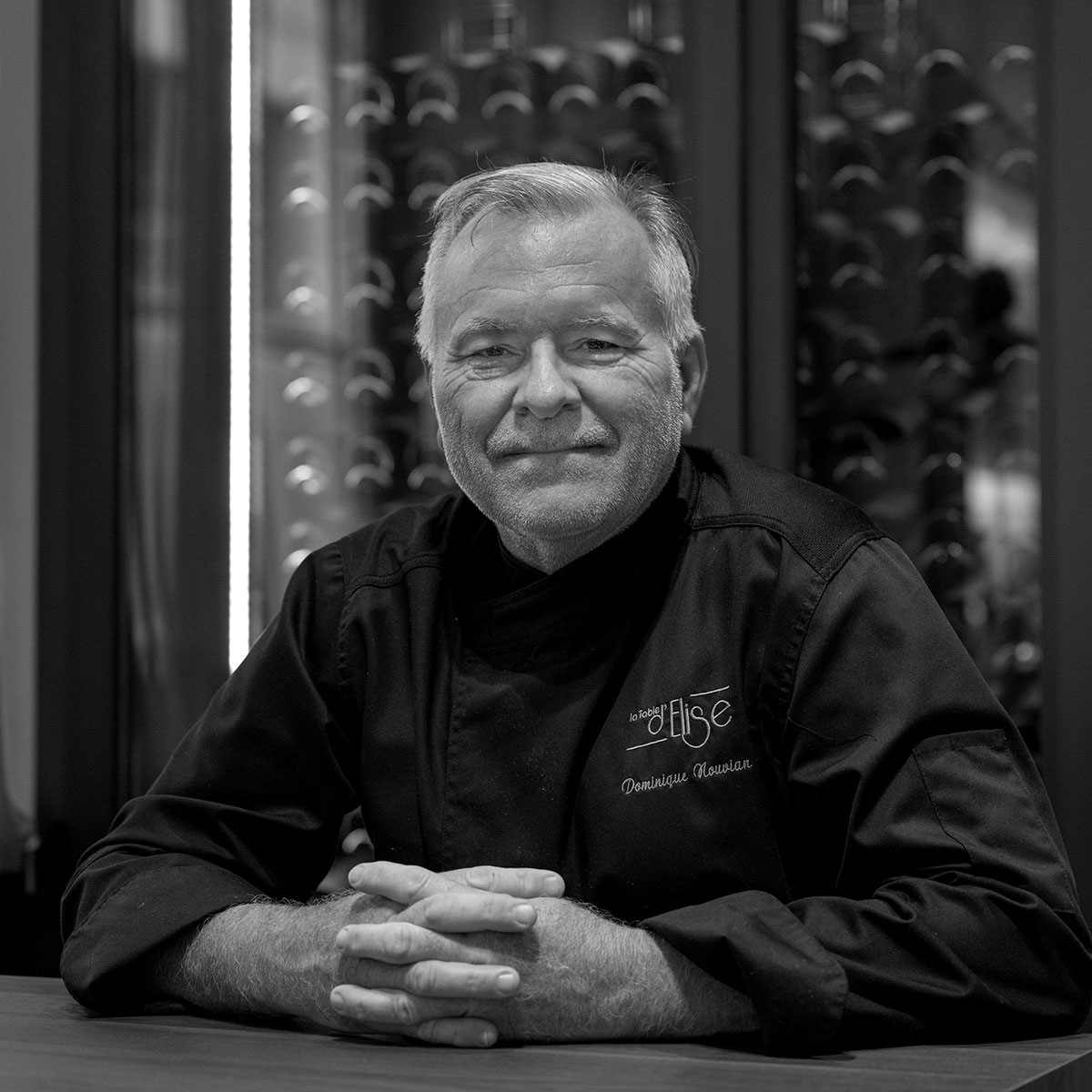 A lover of his region and of local produce, chef Dominique Nouvian has amply demonstrated his skills, having worked in kitchens from Eze village to the Portier, and from the Yacht-Club to La Rascasse. Indeed, Dominique Nouvian, former chef of the Borfiga at Eze, rewarded with one Michelin star in 1989, and his sous-chef, David Castoldi, are all about pairing flavours and seasons.
With his sous-chef, David Castoldi, and his pastry chef, Lionel Abba, he knows better than anyone how to reinvent traditional dishes without betraying their spirit.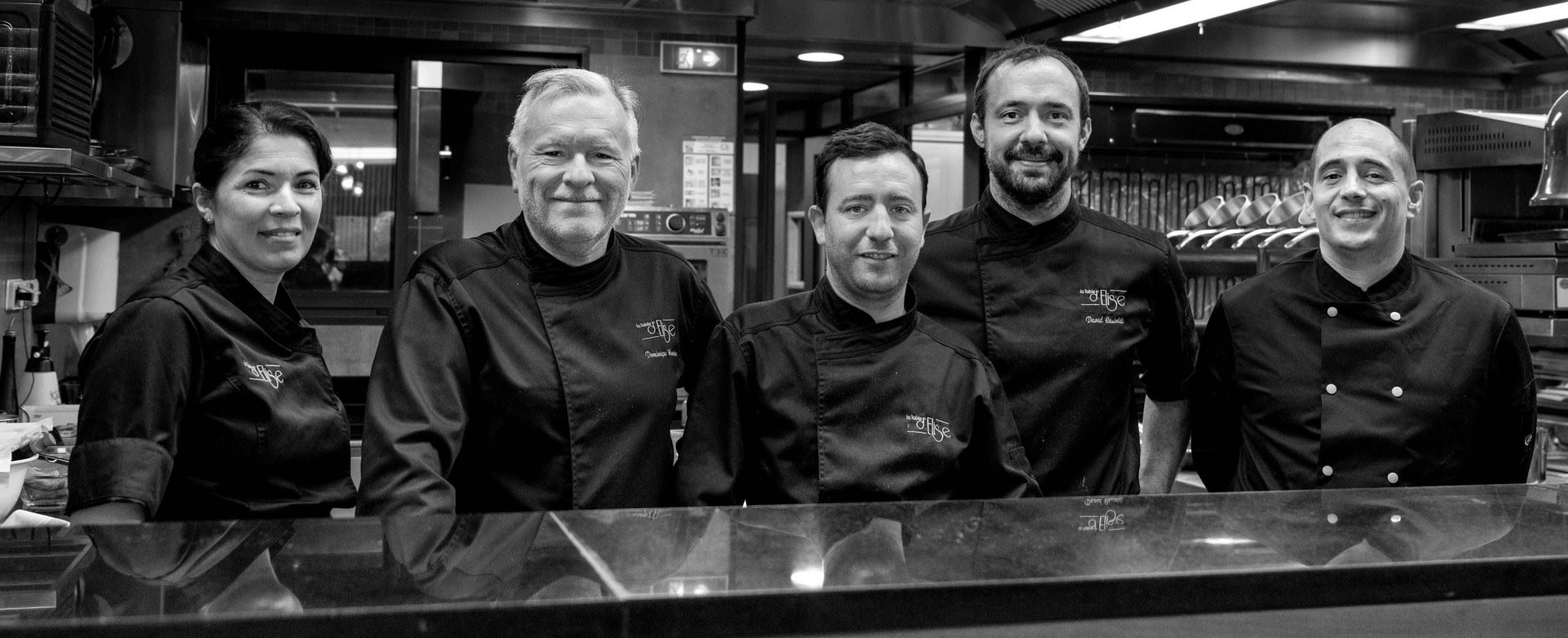 A journey of tastes and flavours
Achieving a sustainable and responsible way of consuming is one of the stated ambitions of the managing staff at La Table d'Elise.
The supply of fish and sea produce is far from illimited and many parts of the sea are currently being overfished. This is why Jean-Pierre and Alberte Escande have signed and committed to the
Mr GoodFish charter, which is supported by the Prince Albert II de Monaco Foundation in order to preserve biodiversity and our marine resources.
For the purpose of this programme, every three months, a list is drafted by a committee of scientific experts who take into account the state of the resource, its size, the season and the status of the species.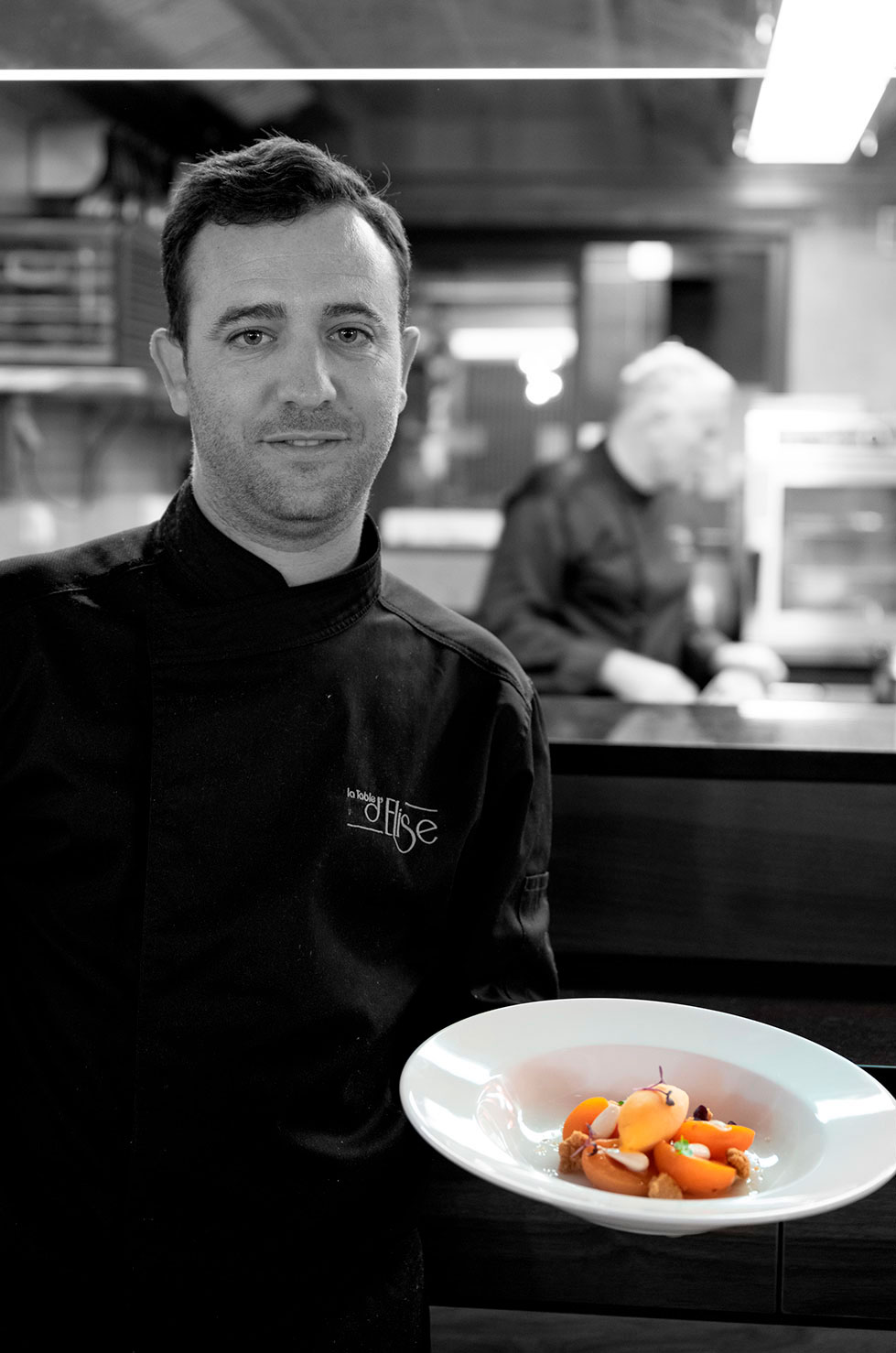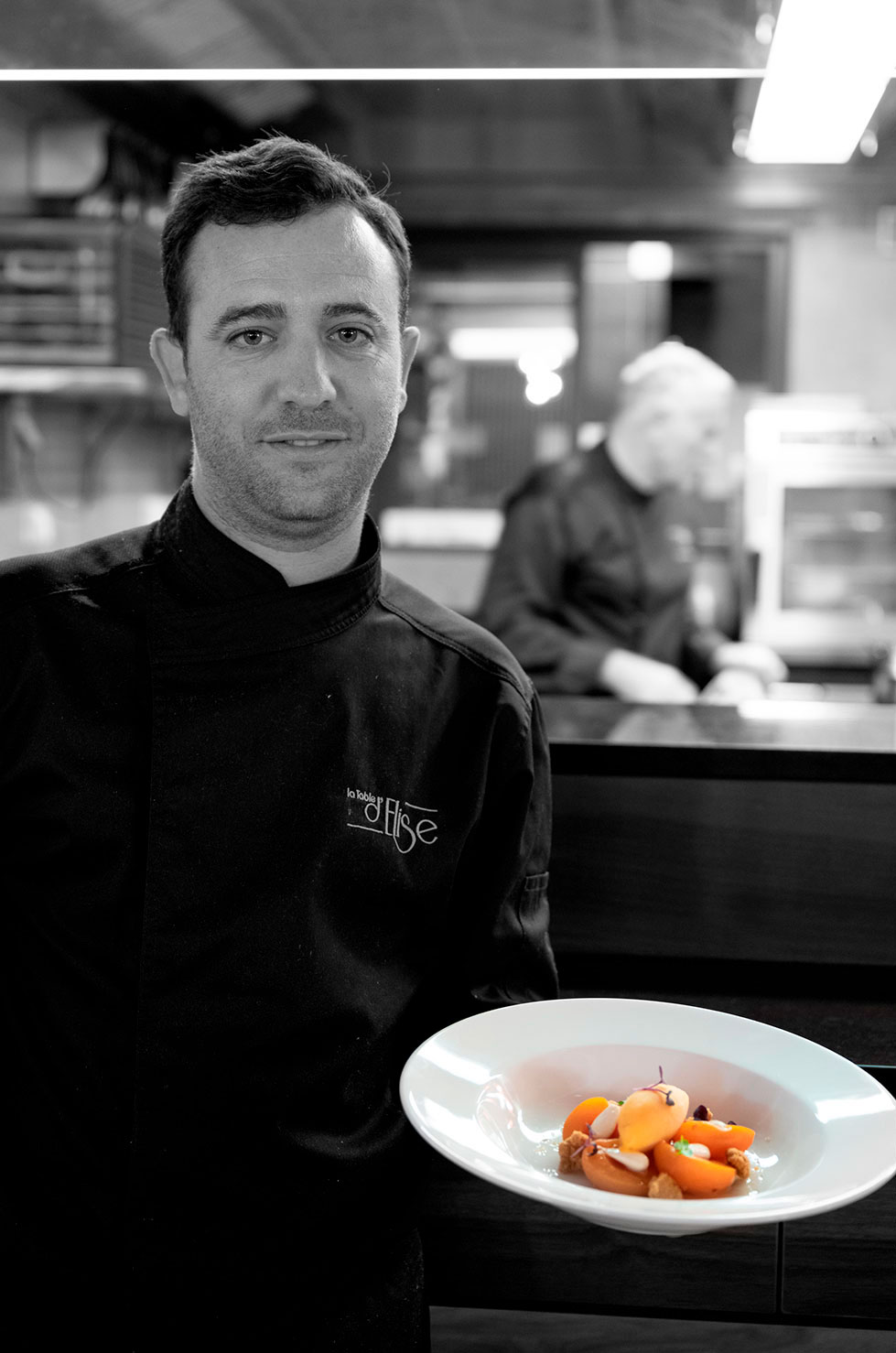 Not only our diet, but also our very survival on this earth depend on the health of our planet: water, energy, climate… taking care of our seas is crucial to the preservation of our ecosystem.
This stated ambition is also shared by chef Dominique Nouvian and his sous-chef, David Castoldi, who, three times a week, visit Condamine market in search of specific fruit and vegetable, often grown in small quantities by local farmers.
La Table d'Elise invites you to embark on a journey of flavours taking you into the heart of Provence. Sample regional specialties such as stockfish (a Monaco specialty), the socca of Nice, the poultry fricassee served in a casserole and many others, prepared with carefully selected ingredients by our Chef.