Enjoy a Mediterranean jaunt for a delicious lunch or dinner.

Alberte and Jean-Pierre Escande, alongside the Chef David Castoldi invite you to join them on a journey dedicated to delicious flavours and relaxation. Can you feel the warm breeze, can you hear the cicadas beckoning? Make the most of this experience by sampling our regional Mediterranean delicacies prepared for your enjoyment by our Chef.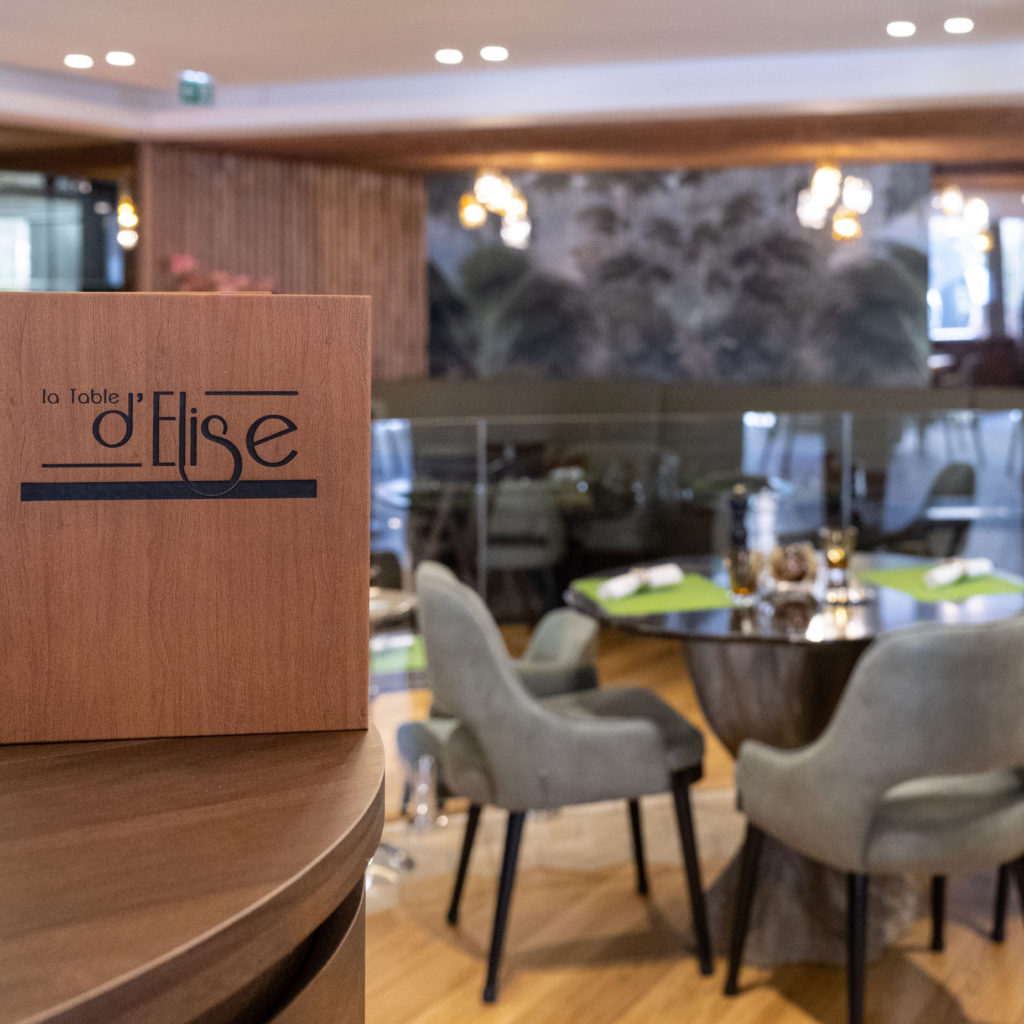 In the Escande family, hospitality is everything:
at first aided by his parents, and then by his wife Alberte, Jean-Pierre Escande ran the Terminus hotel at Monaco train station from 1976 to 2008, constantly driven by the ambition to serve only the finest foods and drawing on the knowledge of Gui Gedda who worked there as a consultant. It is therefore more than coincidence that "Elise", the name of Jean-Pierre's grandmother, was chosen for this new restaurant, where childhood memories are sure to resurface…
A zen and natural setting
The atmosphere and the setting of the dining room (80 guests) and in the private lounge have been entirely rethought: the light oak woodwork makes for a more luminous setting, and a "natural and zen" atmosphere was achieved with dark green armchairs and benches, and numerous potted plants dotted throughout the area.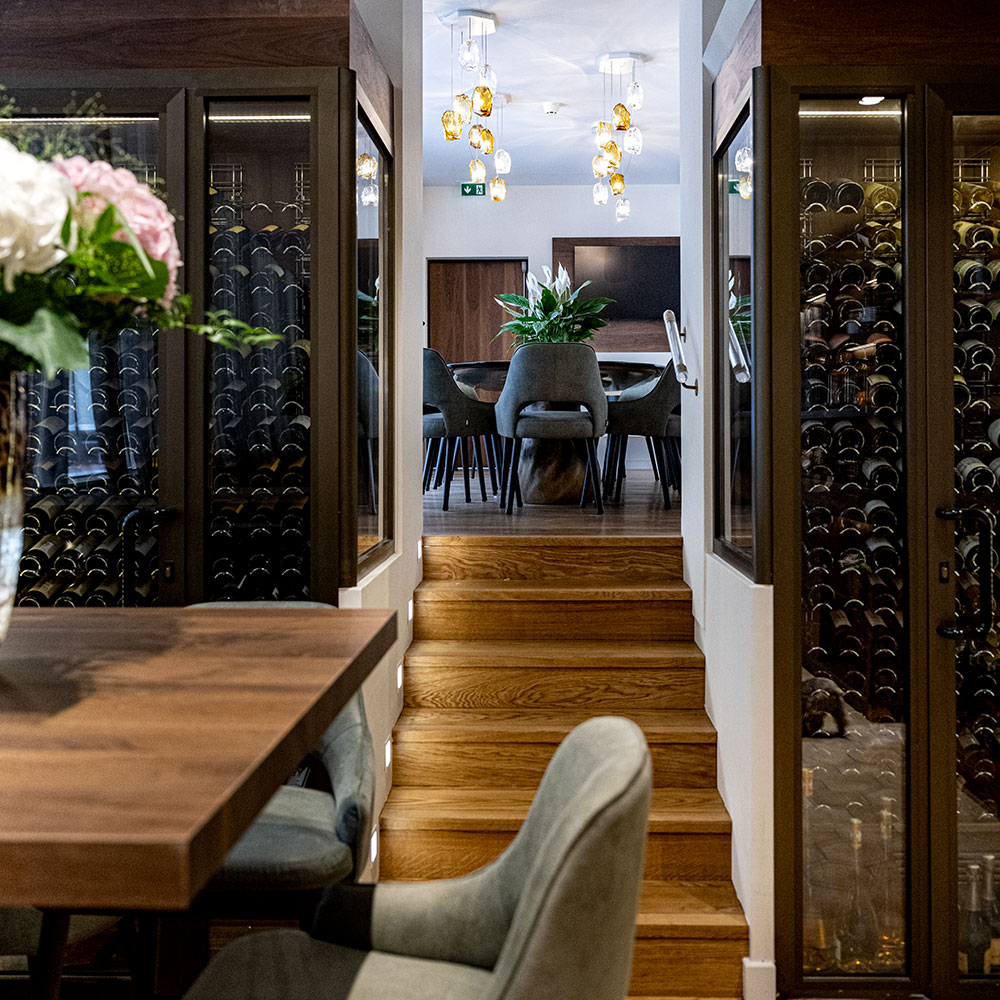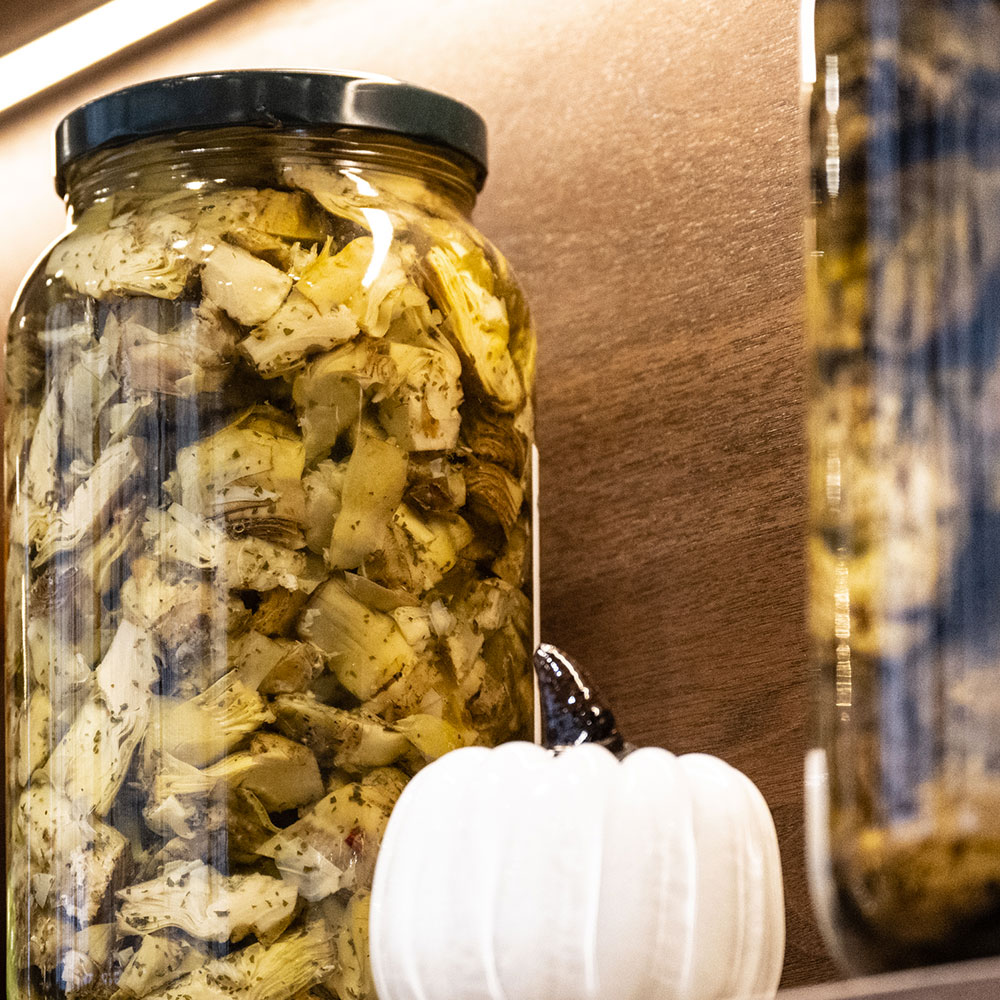 Jars of homemade preserved vegetables will bring back childhood memories of a holiday at grandma's place. You can take this local cuisine back with you to prolong your delight a little longer, or to impress your guests.  As you wait for your food, sit back and admire the Chef and his team at work in our open kitchen.
On the terrace, stools and high bar tables are there for you to enjoy the relaxed outdoor atmosphere.
"La Table d'Elise" is ready to host your private and professional events.
In the evening, your guests can sit around a friendly table (12 people max) for a dinner among friends or family. For lunch, set meals are served, in the perfect setting for discussions or making new acquaintances. La Table d'Elise also has several "four-hands dinner" events in store, with a guest star chef.
Our restaurant is ideally located for your professional events. Right next to the Grimaldi Forum Monaco and its underground carparks.
Throughout this experience, your time is never wasted, as you invite your clients to a high-quality lunch or dinner.
A monitor wall is available so you can screen your corporate videos, or display your logo and performance charts, etc.